The baobab tree was in the past perhaps best associated with tales of mystery and spirits– even evils ones– but rarely its intrinsic value.Many families, especially those from the central regions where the tree is common, did not view the baobab positively owing to lack of correct information, or the sheer impact of rumours peddled throughout history.
"It is a home for the Satan and spirits," many children grew to believe, as that is how the tree was best described countrywide. However, the tree is not big-for-nothing. It has huge health benefits. Its fruit has tremendous values that have come to be appreciated as demonstrated recently at a food exhibition in Dar es Salaam.
Even in some traditional settings, the baobab has been recognized for its beneficial health and nutritional properties. One group called Mildor, which is based in the city and has 10 members, is doing the best it could to earn income by selling products made from the baobab fruits, while at the same time enhancing the health of its customers.
The group, established early this year, is making and selling baobab by- products from the seeds.
It was through training by the Small Industries Development Organisation (SIDO) that the group got the knowledge of making such products. Christine Masasa, a member of Mildor, says the baobab has many health benefits. "The oil and the powder have plenty of nutritional and medicinal properties," she says.
Nutritious powder
Packed in a colourless nylon paper, the baobab powder looks pale in colour and has a unique tangy taste, which is described as "caramel pear with subtle tones of grapefruit". The powder forms naturally inside the hard-shelled fruit of the tree.
According to Christine, the powder makes a tasty beverage, after soaking in water or milk.
She says the powder has amazingly high nutritional contents. It has more vitamin C than oranges, and more calcium than milk.
The fruit powder is also said to be rich with antioxidant elements, more than double the figures reported for pomegranates and cranberries, and more than three times the reported figure for blueberries.
It contains more potassium than apricots, bananas, peaches and apples, and also has magnesium content above that of bananas, apricots, peaches and apples.
The powder has higher antioxidant levels compared to other fruits including apples, apricots, bananas and peaches. It contains more iron than spinach and apples, in addition to containing higher levels of dietary fibre than most fruits including apples, peaches, apricots and bananas.
Pectin is one source of fibre in baobab and has been reported to have a role in reduction of total and low-density lipoprotein (LDL) cholesterol, which might cause blockage of blood vessels.
In other countries in Africa and Europe baobab products, such as jams, teas, nutrition bars and powder ingredient mixes are already available.
Baobab leaves can be used as a dish and can heal stomach ulcers, typhoid, and an instant energy booster.
Golden oil
Mildor also extracts oil by cold-pressing the seeds of baobab. The semi-fluid golden coloured oil has a gentle scent and is rich in Vitamin A, B, C, D and F, and can be used as medicine for treatment of several diseases.
Christine says it is supposed to be taken two teaspoonfuls daily, and is said to increase body cells, body CD4, and build a healthy liver and kidney.
It also helps to remove cholesterol, body poison and reduce body weight. Welu Shagile, 65, is one of the users of the oil and she says it has helped her recover from weight problems. "I used the oil for two months and I have lost 15 kilogrammes. I was suffering from excessive tiredness and now I am fit to walk around and take care of myself," she says.
Beauty
The edible oil can also be applied to the skin for beauty purposes. "This oil is perfect for people with albinism, since it protects skin damage by the sun," Christine says.
The group does not throw away any thing that come from the seeds. The residue that remains after processing oil is mixed with coconut oil and used for making soap. According to Christine, the soap helps fight skin diseases, such as acne, sunburn, eczema and rashes.
Food security
Christine and her group collect the baobab seeds from Morogoro, Dodoma and Ruaha. She says the natives still maintain myths towards these trees.
"The villagers stare at us the way we keep collecting the seeds. We try to educate them that they are beneficial foods and should be gathered for large scale consumption," she says.
The group educates the villagers on how to take care of the tree and eradicate the myths around it.
"They say that there are large snakes in the baobab trees, so they can't collect the fruits," she says.
A study conducted in 2000 by Sokoine University of Agriculture (SUA), department of forestry, titled "Potentials of Non Wood Forest Products in Household Food Security in Tanzania" revealed that non-wood forest products (baobab included) are of vital importance as tools for coping with food shortage and famines.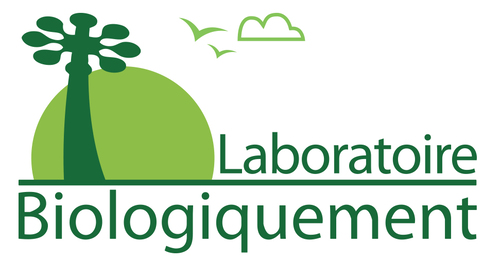 Un avis consommateur, ou avis client, désigne un élément d'appréciations et commentaires donnés par les acheteurs sur un produit ou un service, que ce soit sur un critère particulier ou la globalité de l'offre. Ces opinions reflètent le niveau de satisfaction de la clientèle.
Vous pouvez consulter les avis clients du site du laboratoire Biologiquement en suivant ce lien : avis biologiquement.com
C'est la note que nos clients nous donne actuellement. Merci pour votre confiance !
Consulter les avis et témoignages de satisfaction des clients du laboratoire Biologiquement