What are the Baobab leaves health benefits, and their medicinal properties?
Baobab is a drought-tolerant plant found in the savannas of Africa. They are highly noted for their ability to store huge volumes of water inside their hollow trunks, reaching up to 30 000 gallons of water to survive during dry season, particularly in Sahara, Namib and Kalahari desserts in Africa. This tree is very versatile and is well-regarded by the local peoples since majority of its parts can be used in some capacity. Baobab leaves in particular have so many uses, either as food sources or as herbal medicines for different forms of illnesses. Young leaves, which can either be simple or palmate in shape, are picked and eaten raw like spinach.
The Baobab leaf can also be dried and pulverized into either fine or coarse powder. This powder is mixed in their stews or soups as thickeners. To add to that, the powdered leaves are both used as thickeners and flavoring for couscous.
In Senegal, more and more people are producing powdered Baobab leaves. In fact, the country is already one of the biggest Baobab powder producers, making powders that are commonly used as an ingredient for exotic African cuisine. Many locals even pollard the tree in order to promote new growth of young leaves and large land areas are planted with Baobab for the sole purpose of getting their leaves. Pollarding is also done on old Baobab trees which are already hollow inside to prevent them from turning heavy on top and fall over. Old leaves are grazed by stocks and used as a special food for horses.
The fresh leaves contain high amounts of Vitamin C as well as other nutritional elements such as alpha and beta carotenes, rhamnose, uronic acids, tannins, potassium, calcium, catechins, tartrate, glutamic acid, mucilage and other sugars.
Therapeutically, the Baobab leaves have several benefits and are packed with medicinal properties to treat common illnesses. Baobab acts as an expectorant for cough, diaphoretic and anti-pyretic. It is also an astringent and relieves excessive perspiration. Also, the leaves can treat certain forms of allergy with their anti-histamine and hyposensitive properties. They can treat asthma, fatigue, inflammations, insect bites, kidney and gallbladder diseases and dracunculiasis – a form of parasitic worm infection that only occurs in Africa. Powdered Baobab leaf poultices are also used to treat sores.
Drying the leaves is a common practice among the people in Africa. They are typically sundried, powdered and cooked daily for family sauce. Application of proper drying method is essential to preserve its Vitamin A level. The Vitamin A content of Baobab leaves often depends on the different tree type, the drying method and the processing method. When drying leaves, it is recommended to apply shade drying to double its ProVitamin A content rather than direct sun drying. The Vitamin A is also boosted by choosing ideal small leaves. In Mali, the leaves are harvested greatly during the end of the rainy season (late October) or before the leaves fall out. The leaves are a staple ingredient in cooking in Africa. It is locally known as kuka and commonly used in making kuka soup. The leaves are used throughout the continent in Africa as leaf vegetable.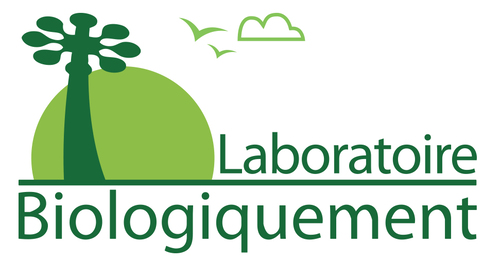 Un avis consommateur, ou avis client, désigne un élément d'appréciations et commentaires donnés par les acheteurs sur un produit ou un service, que ce soit sur un critère particulier ou la globalité de l'offre. Ces opinions reflètent le niveau de satisfaction de la clientèle.
Vous pouvez consulter les avis clients du site du laboratoire Biologiquement en suivant ce lien : avis biologiquement.com
C'est la note que nos clients nous donne actuellement. Merci pour votre confiance !
Consulter les avis et témoignages de satisfaction des clients du laboratoire Biologiquement