Baomix : the extraordinary benefits of the baobab fruit pulp
The baobab tree (Adansonia digitata L) is a member of the Bombacaceae family and a genus of eight species of tree. The baobab is widely distributed through the savannas and drier regions of Africa but it is also common in America, India, Sri Lanka, Malaysia, China and Jamaica.
The generic name honours Michel Adanson, the French naturalist who described Adansonia for the first time. Digitata refers to the fingers of a hand, which the leaflets bring to mind.
The tree is also commonly called the upside-down tree, bottle tree, and monkey-bread tree. The trees reach heights of 20 metres with a trunk 10 metres in diameter and branches 50 metres in diameter.
The baobab has long been an important source of human nutrition. Indigenous peoples traditionally use the leaves, bark, roots, fruit and seeds as foodstuffs, as well as in medicines for humans and animals.
Fruit harvesting and production process
Upon pollination by fruit bats, the tree produces large green or brownish fruits which are capsules and characteristically indehiscent (they don't open to release fruit). The capsules contain a soft, whitish, powdery pulp and kidney-shaped seeds.
All baobab fruit used in our production comes from Senegal. The fruits are collected right in Senegal's driest regions, under the supervision of expertly-qualified professionals. We focus our activity on abundant species of baobab, whose fruit can be collected with minimal environmental impact. Consequently, the fruits and seeds are the main parts of the plant that are collected, rather than the roots or bark of a particular species.
We use a simple, exclusively mechanical process to obtain the fruit pulp. After the fruit is harvested, the hard outer shell of the fruit is cracked open and the contents are removed. The seeds are then separated from the fibrous material and mesocarp. This is screened to remove further unwanted fibrous and flaky material, leaving a fine mesocarp powder (fruit pulp). Finally, the food grade powder is milled and packaged.
Vitamins and minerals
Baobab fruit is known for its high content of ascorbic acid (vitamin C); specifically, 100 g of wet pulp contains up to 300 mg of vitamin C, approximately six times more than the ascorbic acid content of one orange or lemon.
The fruit also contains other essential vitamins, such as vitamin B2 (riboflavin), vitamin B3 (niacin or PP).
In addition, the fruit contributes to the supply of other important dietary nutrients, such as minerals. 100 g of wet pulp contains about 300 mg of calcium, 3000 mg of potassium and 30 mg of phosphorus.
Serving instructions
Suggested intake — 5-15g per day. Use baobab as a perfect addition to your desserts and smoothies. It is also excellent for dipping fruit into to add a little bit of extra scrummyness.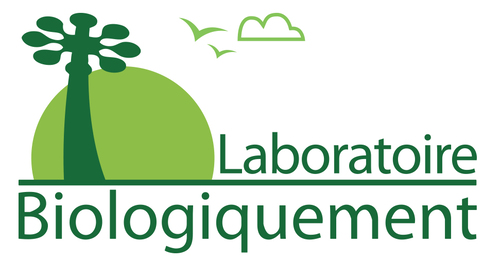 Un avis consommateur, ou avis client, désigne un élément d'appréciations et commentaires donnés par les acheteurs sur un produit ou un service, que ce soit sur un critère particulier ou la globalité de l'offre. Ces opinions reflètent le niveau de satisfaction de la clientèle.
Vous pouvez consulter les avis clients du site du laboratoire Biologiquement en suivant ce lien : avis biologiquement.com
C'est la note que nos clients nous donne actuellement. Merci pour votre confiance !
Consulter les avis et témoignages de satisfaction des clients du laboratoire Biologiquement