What is the medicinal value of Baobab?
People in Europe and North America are beginning to realize that Baobab Fruit Pulp is among the most nutrient-dense foods in all of creation. A few realize that the leaves are also a very rich vegetable. Many parts of the plant are also used in traditional medicine.
In traditional African Medicine, Baobab Fruit Pulp, leaves, bark, roots, seeds and oil are commonly used to treat a wide variety of ailments. Although natural medicine is a growing sector in the health care industry, many botanical remedies are not very well proven, or approved by regulatory agencies, leading to consumer skepticism. Certainly, there is also a good amount of snake oil on the market as well! Baobab as a food product is relatively new to the market, and its medicinal uses are virtually unknown outside of Africa. I happened upon a peer-reviewed scholarly document in the African Journal of Food Science, written by scientists from Burkina Faso and Denmark, that has a facinating section about Baobab's medicinal value. I will summarize parts of it in this post, but I strongly recommend reading it by clicking this link.
Before I start, none of the information below has been reviewed by the FDA, and Atacora Essential does not sell Baobab to prevent, treat or cure any disease.
Antioxidant
Baobab Fruit Pulp is very rich in Vitamin C. Lab tests on Atacora Essential's product indicate that it contains 460 mg per 100 g. Studies cited in the document indicate that Baobab's Integral Antioxidant Capacity is 37X that of oranges! Antioxidants can help to eliminate free radicals that can contribute to cancer, aging, inflammation and cardio-vascular disease.
Anti-inflammatory
According to the article a dose of 800 mg/kg of aqueous extract of Baobab Fruit Pulp has a very similar anti-inflammatory effect as 15 mg/kg of phenylbutazone.
Antipyretic (Anti-Fever)
Fever in Africa is most often associated with malaria, but, of course can arise from other conditions as well. In the Atacora region of Benin, where Baobabs are plentiful, Baobab Fruit Pulp, seeds and bark are used for people with malaria to help reduce fever. It is used as a substitute for quinine as a prophylactic and to reduce malaria-related fever in parts of Africa. The reference article indicates an effect comparable to asprin.
Analgesic
Again, aqueous extract of Baobab Fruit Pulp is shown to have an analgesic (pain releiving) effect comparable to asprin, likely due to the presence of sterols, saponins and triterpenes in the pulp.
Hepatoprotective
The authors of the article cite a study that shows that the extract of Baobab Fruit Pulp had both a protective and a restorative effect for liver damage in rats. They do not cite any studies on humans.
Anti-microbial
The addition of Baobab Fruit Pulp to the fermented soy product, Tempeh, inhibited the growth of pathogenic bacteria such as Salmonella, Baccilus and Streptococcus in the food product. It aided the growth of Lactic Acid bacteria, which are beneficial, and serve to preserve many fermented foods. They also indicated that the Fruit Pulp showed anti-microbial activity against E. coli.
Anti-viral
Baobab leaves, fruit pulp and seeds have been shown to act against influenza, herpes simplex and respiratory syncytial viruses. This is likely due to several bioactive compounds found occuring naturally in the plant.
Anti trypanosoma
Sleeping sickness in humans and nagana in animals are caused by trypanosoma protozoa. Infection is caused by the bite of tsetse flies. An extract of Baobab roots seriously reduces or eliminate the microbes' motility within one hour, according to the authors' research paper.
Anti-diarrhoea
Perhaps the most common medicinal use of Baobab Fruit Pulp in traditional African medicine is to treat diarrhoea. The fruit pulp is about 50% fiber, with nearly equal proportions of insoluble (cellulose) and soluble (mucilage) fiber. It also contains astringent tannins and citric acid, all of which may contribute to its efficacy against diarrhoea. When compared to the World Health Organization's recommended oral rehydration solution for its effects, Baobab solution performed statistically as well. Baobab has the added advantages of a significant nutrient content, easy access and affordability in Africa.
Prebiotic
The soluble fiber in Baobab Fruit Pulp stimulates the growth of beneficial probiotic bacteria including lactobacilli and bifidobacteria in the digestive tract. This can foster a SYN-BIOTIC digestive effect. Learn more here!
Vitamin C
Vitamin C is a powerful antioxidant. It has been linked to lowering blood pressure, bolstering immunity, and less incidence of cataracts and coronary disease. A single serving of Atacora Baobab Fruit Pulp provides as much as 80% of daily value of this essential nutrient.
Antidote to poison
It appears that Baobab bark, fruit pulp and seeds are used to neutralize the effects of Strophanthus-derived poisons commonly used on arrows in Africa.
Skin Care
A decoction of Baobab roots is often used to bathe children in Africa to promote smooth skin. Baobab Seed Oil contains antioxidant Vitamins A, D & E as well as Omega 3, 6 & 9 essential fatty acids and is a soothing, rejuvenating skin care serum. Learn more here!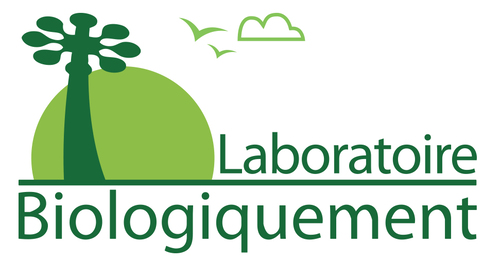 Un avis consommateur, ou avis client, désigne un élément d'appréciations et commentaires donnés par les acheteurs sur un produit ou un service, que ce soit sur un critère particulier ou la globalité de l'offre. Ces opinions reflètent le niveau de satisfaction de la clientèle.
Vous pouvez consulter les avis clients du site du laboratoire Biologiquement en suivant ce lien : avis biologiquement.com
C'est la note que nos clients nous donne actuellement. Merci pour votre confiance !
Consulter les avis et témoignages de satisfaction des clients du laboratoire Biologiquement