The organic baobab powder extracted from baobabs –
Growing baobab tree propagation fertilisation harvesting methods
Scientific name: Adansonia digitata
Common names: Baobab, Monkey bread, Ethiopian
sour gourd, Cream-of-tartar tree
(English); Kremetartboom (Afrikaans);
Muvhuyu (Tshivenda); Shimuwu
(isi Tsonga); Isimuhu, Umshimulu
(isiZulu); Mowana (Setswana); Moyo
(Northern Sotho).
Background
Baobab is a deciduous tropical fruit tree ranging in height from 5 to 25 m and is distributed in belts in low-lying areas across Africa, Madagascar, India, Sri Lanka and Australia.
It belongs to the family called Bombacaceae. It is a very long-lived, fast-growing tree and has a lifespan of hundreds to thousands of years. The growth of the baobab is mainly managed and protected by local people. Baobabs are widespread throughout the hot, drier regions of tropical Africa, extending from Mozambique, the northern provinces of South Africa and Namibia to Ethiopia, Sudan and southern fringes of the Sahara. In South Africa the tree is found in the frost-free areas near Waterpoort in the Western Soutpansberg of the Limpopo Province.
Climatic and soil requirements
Baobabs occur in semiarid to subhumid tropical zones.
They grow on many different soils including sandy loam but develop best on calcareous substrates and on deep, slightly moist sites. They thrive where the average annual temperature is 20 to 30 °C. Germination is achieved only when soil temperature exceeds 28 °C. Baobabs are extremely susceptible to frost throughout their life cycle.
Cultural practices
Soil preparation
Land preparation is done in the summer or at the onset of the rainy season to preserve the soil structure. The soil
should be ploughed 3 to 4 weeks prior to transplanting, then again after 15 days, and then again just before planting the seedlings. The soil should be leveled and have good drainage.
Planting
Seedlings are mainly raised and transplanted into the field at 10 m x 10 m spacing. The hole size is 60 cm x 60 cm x 60 cm, but smaller may be suitable (40 cm3). The trees, planted in a row, should be given weekly volume of water which vary from 10 l for the first tree, 15 l for the second and 30 l for the third. Planting is done when the rainy season has started. Cuttings should be 5 cm to 10 cm in length and pushed straight into the soil to a depth of about 2.5 cm. For leaf production only, planting should be done 0,2 m x 0,5 m and for leaves and fruit it should be 4 m x 4 m.
Propagation
Baobabs can be propagated from seeds as well as vegetatively.
Vegetative propagation involves the growth of a new tree from a shoot, bud or cutting from a good-quality mature tree. The trees have traditionally been propagated by transplanting naturally regenerated seedlings.
Fertilisation
Organic and mineral fertilisers can be used and it is recommended to use farmyard manure, compost or green legume manures, especially at the time of planting for intensive leaf production.
Irrigation
The volume of water required varies with the size of the tree and is dependent on local climate. In general, during establishment, about 1 l to 2 l of water should be applied twice a week to the base of each young tree. The small trees can be irrigated regularly to produce higher returns from intensive leaf production and better growth. Mature baobab trees require no irrigation.
Weed control
The weeds should be removed from around the tree during the early stages of growth.
Disease and pest control
Few small baobabs are ever seen nowadays because they fall victim to grazing by cattle and goats, ground fires, or picking by overzealous individuals (for soup leaves) but mature trees have few enemies. Neither cattle nor goats do serious harm. Not even overzealous pickers can seemingly set back a healthy old baobab. There are no serious pests and diseases of baobab. However, some fungal and viral diseases have been recorded and several insects attack the wood, fruit and young shoots. The most investigated common pests are:
• cotton bollworms Heliothis armigera, Diparopsis castanea and Earias biplaga;
• cotton-stainers (bugs) such as Dysdercus fasciatus, D. intermeius, D. nigrofasciatus, D. suberstitiosus,
Odontopus exsanguinis, O. sexpunctatus; • Oxycarenus albipennis as well as fl ea beetles, Podagrica spp.
SYMPTOMS
The newly emerged larvae feed on the leaf and foliage of the plants. Cotton bollworms tunnel into the fruits of the baobab. They suck the sap of the leaves and young foliage.
The immature fruit drops.
CONTROL
Registered chemical fertilisers are recommended for use. A decoction of the kernels of Azadirachta indica (neem) can be used for insect control. Weeding can also be used as a control measure.
The baobab is a host for members of the Pseudococcoidae, the mealybugs, which can be vectors for virus diseases of cocoa and the cocoa capsid, Distantiella theobroma. In the Limpopo and Mpumalanga provinces of South Africa, a caterpillar, Gonimbrasia herlina, can feed on the leaves.
SYMPTOMS
The caterpillar sucks the sap of the leaflets, mature and tender shoots, leaf petiole bases and young foliage. The
immature fruit drops. Chlorotic leaves and defoliation can be observed. The caterpillar feeds on the leaves.
CONTROL
The affected parts should be removed. The caterpillars can be removed by hand and crushed.
Harvesting methods
The age of trees when leaves can be harvested for processing into leaf powder is variable and mainly depends essentially on site conditions. Trees can be harvested from any age. In general, leaf utilisation could start before the sixth year when site conditions are favourable. Women traditionally start harvesting when leaves begin to develop and the period varies according to agroecological zones (April to May). Mass leaf harvesting is done in September and October. The bark is also harvested at the same time as the leaves. The fruit is harvested when the shell is brown, between December and April. The tools used in harvesting the leaves are the sickle and dolé. Harvesting by hand picking is done less frequently since it is difficult to climb a baobab tree.
Uses
Baobab provides food, emergency water and fibre. It has also medicinal uses. Fibre from the stringy inner bark provides items (or is used for items) such as rope, thread, basket, nets, snares, fishing lines, strings for musical instruments, and a paper stock tough enough for banknotes. The fibre is even used for weaving. Some is woven into fabrics that are valued for making the bags used for carrying and storing everyday goods. Baobab trees supply food and traditional medicines for both humans and their livestock.
A refreshing drink, prepared from the pale yellow or whitish fruit pulp called cream of tartar, has been used to treat fevers, diarrhea and apparently also haemoptysis. The leaves are used against fever, to reduce perspiration and as an astringent. They also come in hardy in treating other afflictions: asthma, kidney and bladder diseases, insect bites, fevers, malaria and sores.
In the Limpopo Province the powdered seeds are given to children as a hiccup remedy. Under survival stress man can use many parts of the baobab as food or obtain water from its roots, branches or leaves. A crude, coffee-like beverage can be prepared by baking the baobab seeds. Many people find shelter from the blistering sun in the ample shade provided by its sturdy trunk. Young leaves when mixed with pepper and salt and added to a stew give it a good taste.
Young, fresh leaves are cut into pieces and cooked into a sauce. Sometimes the leaves are dried and powdered and used for cooking.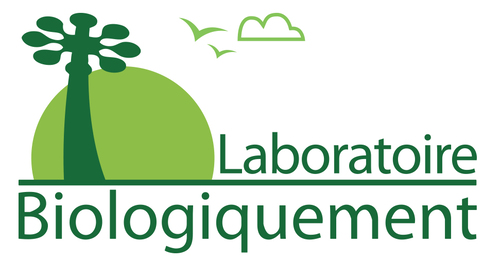 Un avis consommateur, ou avis client, désigne un élément d'appréciations et commentaires donnés par les acheteurs sur un produit ou un service, que ce soit sur un critère particulier ou la globalité de l'offre. Ces opinions reflètent le niveau de satisfaction de la clientèle.
Vous pouvez consulter les avis clients du site du laboratoire Biologiquement en suivant ce lien : avis biologiquement.com
C'est la note que nos clients nous donne actuellement. Merci pour votre confiance !
Consulter les avis et témoignages de satisfaction des clients du laboratoire Biologiquement