'Most nutrionally amazing' baobab coming to fancy food show
Recently, a chef who designs recipes for giant food companies like Kraft and General Mills was dumbfounded after analyzing a cream-colored powder provided to him by the USAID West Africa Trade Hub.
"It's the most nutritionally amazing natural product I've ever seen," he said.
He had discovered baobab, which is aptly called a "superfruit." With over five times as many antioxidants as pomegranate and over seven times the fiber of leading superfruits, acai and gogi berry baobab is starting to make a big impression on brands looking for functional, healthy, and delicious ingredients.
The possibilities are endless. An artisanal chocolatier reported exciting results.
"We used baobab in a truffle that we call Le Petit Prince," said Leslie Berliant, founder of Le Marais Chocolat, an organic Fair Trade Certified chocolate truffle company based in CA. The truffle has been a hit.
"I wanted to work with baobab because of its folklore and nutritional properties," she added. "But ultimately taste is what matters most to our customers and that's what's sold me."
Baobab has a delicate sweet and citrusy taste best described as grapefruit sherbet.
"Once you try it, it speaks for itself," said Dave Goldman, founder of Atacora Essential, a baobab producer in Benin who recently connected with several interested natural food brands at the Natural Products Expo.
This year 15 African Specialty Food companies will showcase their products at the largest food and beverage show in North America. When it comes to marketing quality products, success comes down to location and timing. The Fancy Food Show, which runs from June 16-19th, offers the best of both – creating a great opportunity for African food manufacturers to connect to the world's largest buyers.
While the economic slowdown has hurt the dining out business, consumer's taste for high-end, luxury cuisine has not subsided. According to Mintel's State of the Specialty Food Industry Report, sales of specialty food in retail outlets including mainstream natural, and specialty supermarkets grew 12% during 2008-10, to nearly $56 billion .
Consumers are getting creative – looking to replicate dining-out experiences at home. They are drawing inspiration from TV shows like the Food Network and Travel Channel to go beyond fine dining to experimenting with new, ethnic cuisines. This helps explain why a recent survey of importers found that the majority reported sales of over 20% in the last 3 years.
In addition to building interest for ethnic products, these cooking shows have also increased demand for healthy and sustainable foods . Over the past few years nuts, seeds, dried fruit and trail mixes have grown 31% – the fastest growing segment after yogurt. This trend is promising for West African exporters' efforts to enter the U.S. market: the majority of African specialty foods are comprised of natural and organic dried fruits, nuts, seeds, and grains.
So what are some of the hot new products buyers can expect to see coming out of West Africa this year? In addition to exotic jams, sauces, and spices that offer an exciting twist to mainstream staples – there is growing interest for baobab. If you're from the U.S. you've probably only heard of it if you've read the Little Prince, however, Africans have been eating it for centuries. If Western consumers had known about its existence before it would have been on the market a long time ago.
Baobab is also being recognized as an effective, natural ingredient for weight management (one of the largest growing segments in the specialty foods sector).
Sold on the health benefits, companies have been asking "how does it taste?" About a month ago, the USAID Trade Hub conducted a series of taste tests with health conscious consumers. They compared the taste of baobab fruit powder with acai, goji, maca root and pomegranate powder . The results were clear and compelling: baobab ranked #1 among the highest number of consumers.
Looking at the progression of other superfruits into the mainstream, Baobab is where acai was about 10 years ago. However, with a bit more marketing backbone, baobab could be hitting the mainstream in the next couple years. In the meantime if you want all those natural fibers, vitamins, and antioxidants with a taste of grapefruit sherbet, start pushing your favorite brands to add it to their lines.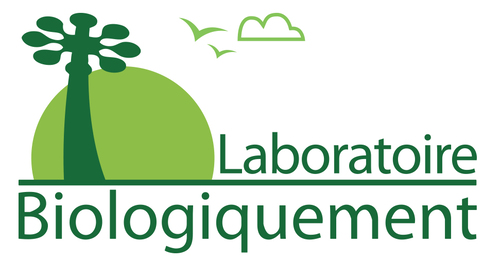 Un avis consommateur, ou avis client, désigne un élément d'appréciations et commentaires donnés par les acheteurs sur un produit ou un service, que ce soit sur un critère particulier ou la globalité de l'offre. Ces opinions reflètent le niveau de satisfaction de la clientèle.
Vous pouvez consulter les avis clients du site du laboratoire Biologiquement en suivant ce lien : avis biologiquement.com
C'est la note que nos clients nous donne actuellement. Merci pour votre confiance !
Consulter les avis et témoignages de satisfaction des clients du laboratoire Biologiquement