Baomix (baomix.com), a France based company working in partnership with Baobab Fruit Co Senegal  in Africa, the single largest harvester of Baobab ingredients in the world, is introducing the Baobab fruit pulp to the french market.
AGOJI has filed an application with a Sète based company to obtain an NPN (natural product number) for the 100% natural Baobab fruit pulp and will be able to make it available to french consumers in 250g bags and to Canadian nutraceutical companies.

The Baobab, a deciduous tree
The Baobab (Adansonia digitata L.) is a deciduous tree that belongs to the plant family called Bombacacee and is originally from Central Africa although well distributed throughout the Sahelian and Sudanian zones of Mali. It grows spontaneously in the tropical regions of Africa, and some species were exported and cultivated in Florida, named « bottle tree », and in Oceania (Adansonia gregorii).The trunk can reach a circumference of 40 meters, a height of 20 meters and a foliage diameter of 20 meters.
Baobab definition is probably derived from the Arabic « bu hibab » or « fruit with several seeds »; the Latin name was taken from the French botanist Michael Adanson, one of the first scientists that studied the plant characteristics, and from the typical fingered shape of the leaves. Leaves, bark and fruits are conventionally employed in several African regions as foodstuffs and for medicinal purposes. Baobab contains a number of substances typically employed for the treatment of numerous diseases in the African traditional medicine and for that reason it is also called « the small pharmacy ».
The large, gourd like, woody fruit contains a tasty pulp that is rich in Vitamin C (six times that of an orange), Calcium and Dietary Fibers (22% soluble and 23% insoluble) and is used as an intestinal regulator in cases of gastric disorders. It serves as a natural revitalizing source to combat fatigue and as an energy boost for athletes. The essential amino acids present in the pulp are a great source of energy. The pulp possesses also strong anti-oxidant characteristics and hepatoprotective activities proven by studies and while it can be taken as is, flavors, food and beverages industries have already shown a strong interest in Baobab ingredients and have already started working on developing innovative products such as teas, cereal bars, energy drinks and smoothies.
AGOJI Baomix plans on marketing Baobab Fruit Pulp on the Canadian market and offer consumers a 100% natural fruit to integrate to their daily diet. « The Baobab Tree is a mystical symbol in Africa; People know the Baobab Tree from the Walt Disney World's Animal Kingdom but the benefits of the fruits are still unknown to the public and we want to enhance the resources Africa has to offer by introducing the Baobab Fruit Pulp on the french market. The Baobab Fruit Pulp, thanks to its rich content of nutrients and fibres might be used as an alternative to usual fruits people get tired of. We want to reach the natural stores and partner with nutraceutical companies that are willing to make the pulp available in forms of tablets or fruit powders, drinks and shakes.
The Baobab Fruit Pulp is already commercialized in Europe as a nutraceutical and the recent application for Novel Foods Approval in the European Union as a Food Ingredient will allow companies to integrate the Baobab fruit pulp as a natural and functional ingredient in the food industry to make juices, energy drinks, smoothies, ice creams, fruit powders, chewable tablets and cereal bars.
The seed oil, leaves, and red fibers can also be used in the cosmetic industry to make creams, masks, shampoos, conditioners, lotions and exfoliants. Many cosmetic companies already integrate baobab extracts to their existing products to enhance the anti-aging and regenerating effects on the skin.
Overall the wide range of usage of the Baobab product makes it a highly valuable natural resource that can help contribute to personal health and well being. As a by-product, its expanded use can also help enhance the economic development of several villages in Africa.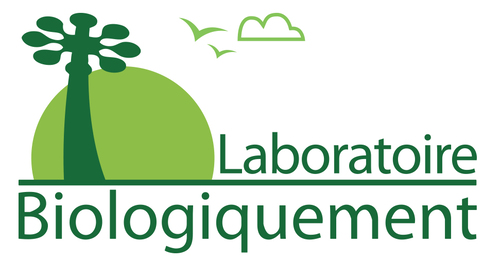 Un avis consommateur, ou avis client, désigne un élément d'appréciations et commentaires donnés par les acheteurs sur un produit ou un service, que ce soit sur un critère particulier ou la globalité de l'offre. Ces opinions reflètent le niveau de satisfaction de la clientèle.
Vous pouvez consulter les avis clients du site du laboratoire Biologiquement en suivant ce lien : avis biologiquement.com
C'est la note que nos clients nous donne actuellement. Merci pour votre confiance !
Consulter les avis et témoignages de satisfaction des clients du laboratoire Biologiquement