The Baobab, also known as 'The Tree of Life', is an extraordinary African tree. It can live as long as 5000 years and the trunk can reach up to 82 feet in circumference. Baobab is often called the 'upside down tree' as its branches look like roots.
The baobab fruit looks like a large velvety-green coconut. Inside are large seeds, coated with powder that has a tangy taste of caramel pear with a hint of grapefruit. This precious natural powder has an array of nutrients and health benefits.
The benefits of this extraordinary organic baobab fruit powder
Raw organic baobab fruit is highly nutritious and rich in antioxidants, amino acids, vitamins A, B1, B2, B3, B6, C, Magnesium, Calcium, Potassium, Manganese, Zinc, Phosphorus, Iron, protein and dietary fiber (soluble and insoluble). And with an ORAC value of 1,400 per gram, Baobab Fruit Powder exceeds the ORAC values of many other popular super fruits.
Ounce for ounce, the baobab fruit contains six times the Vitamin C found in oranges, three times the iron found in spinach, three times the antioxidants found in blueberries, three times the calcium found in milk, and six times the potassium of bananas. Baobab fruit also contains all 8 essential amino acids and is rich in pectins, triterpenoids beta-sitosterol, beta-amyrin palmitate, alpha-amyrin palmitate, sterols, saponins, triterpenes & ursolic acids.
The Baobab fruit is known for its high content of Vitamin C; in particular, 100 grams of pulp contain up to 300 mg of vitamin C. Vitamin C has been used to combat scurvy, a syndrome occurring in humans whose diet is deficient in fresh fruit and vegetables, and protects against free radicals, because it is the most effective antioxidant in hydrophilic compartments. Additionally it contributes to several metabolic processes including collagen biosynthesis in connective tissue, neurotransmitter support, and in the steroidal hormones synthesis. It also increases the calcium absorption and iron bio-availability, and it is related to the prevention of many degenerative diseases (cataract formation, cardiovascular risks, arteriosclerosis).
Dietary fiber
Today, dietary fiber has gained increased importance as a component of the diet, for its capability to influence multiple aspects of the digestive tract. Baobab fruit powder is very high in dietary fiber which can be associated with a reduction of the risk of cellular mutation and other problems in the digestive tract, and in particular, the rectal colon tract.
The optimal level of dietary fiber consumption has not yet been defined, but it is generally accepted that fiber is fundamental in the composition of an healthy and balanced diet. Consumption of fiber rich foods also reduces constipation and weight gain. Baobab fruit pulp powder provides soluble and insoluble fibers, with an amount of about 50 grams/100 grams of powder. The insoluble fibers are not absorbed by the intestine and are useful for relieving constipation and to create a feeling of satiety.
Other properties
The fruit also contains other essential vitamins, such are riboflavin (vitamin B2), necessary for growth and to maintain the integrity of nervous fibers, skin and eyes, as well as niacin (vitamin PP or B3) which is important for the regulation of several metabolic processes. The fruit contributes to the supply of other important dietary nutrients, including minerals and essential fatty acids. 100 grams of powder contains 293 mg of calcium, 2.31 mg of potassium, 96-118 mg of phosphorus, and α-linolenic acid (27 µg of acid per gram of product expressed in dry weight).
The Baobab fruit pulp shows interesting properties in the stimulation of the intestinal microflora growth. Studies carried out in Research Centers have shown that the hydrosoluble fraction of the fruit pulp has a stimulating effects on the proliferation of Bifidobacteria. In fact, soluble dietary fibers, like those contained in the pulp (about 25%), are known to have prebiotics effects stimulating the growth and/or the metabolic activity of beneficial organisms.
According to the International Centre for Underutilized Crops at the University of Southhampton, the baobab is 'a fruit of the future' because of its amazing nutritional benefits.
Some possible benefits of our Raw Organic Baobab Fruit Powder may include:
● Strong anti-oxidant with an ORAC value of 1,400 per gram
● Antibacterial & anti-fungal properties
● Source of soluble fibers with prebiotic activity
● Anti-inflammatory, analgesic, antipyretic activity
● Increasing calcium absorption
● Anti-diarrhea, anti-dysentery activity
● Helping to fend off free radical damage
● Excellent source of many micro nutrients
● Natural & excipient
● Reducing constipation
● Supporting healthy cholesterol levels
● Relieving stomach aches
● Rich in triterpenoids beta-sitosterol, beta-amyrin palmitate, alpha-amyrin palmitate & ursolic acids
More information
Suggested Use: Mix 1 tablespoon with juice, yogurt or add to your favorite smoothie.
Botanical Name: Adansonia digitata L.
Other Names: Boab, boaboa, bottle tree, magic tree, cream of tartar tree, king of fruits, Senegal calabash, chemist tree, Ethiopian sour gourd, symbol of the earth, the top-down tree, baobab, sour gourd, mawuyu, upside-down tree, monkey bread tree, cream of tartar tree, the vitamin tree
Origin: Senegal – Certified Organic
Baomix strives to offer the highest quality organically grown, non-GMO, raw products available using low temperature drying techniques that preserve the vital enzymes and nutrients. Our raw Baobab Fruit Powder passes our strict quality assurance which includes testing for botanical identity, heavy metals, chemicals and microbiological contaminants. Baomix.com offers raw Baobab Fruit Powder packaged in airtight stand-up, resealable foil pouches for optimum freshness. Once opened, just push the air out of the pouch before resealing it in order to preserve maximum potency. Keep your raw Baobab Fruit Powder in a cool, dark, dry place.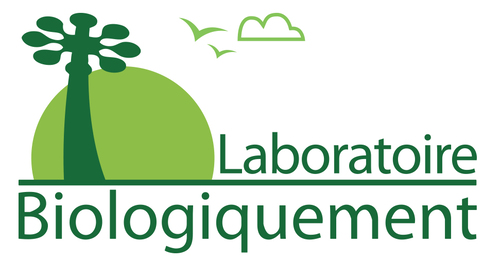 Un avis consommateur, ou avis client, désigne un élément d'appréciations et commentaires donnés par les acheteurs sur un produit ou un service, que ce soit sur un critère particulier ou la globalité de l'offre. Ces opinions reflètent le niveau de satisfaction de la clientèle.
Vous pouvez consulter les avis clients du site du laboratoire Biologiquement en suivant ce lien : avis biologiquement.com
C'est la note que nos clients nous donne actuellement. Merci pour votre confiance !
Consulter les avis et témoignages de satisfaction des clients du laboratoire Biologiquement