Learn more about the Baobab tree in African landscape
The baobab tree (Adansonia digitata) is a common sight in Malawi's varied and lush landscape. Standing sentinel, the trees seem ancient, immovable landmarks that connect the present with the past. Not necessarily beautiful, the trees look odd, even upside down, as their often bare limbs stretch out like a complicated root system. The bark is tough, steel gray with wrinkles like elephant hide. The trees grow to massive size and girth and virtually every tree has a unique silhouette and numerous scars that remain permanently ingrained in the bark. Baobab trees are the subjects of legends and spiritual stories, while scientists continue to try and better understand what makes them grow and thrive.
Humans have benefitted from baobabs for generations. Each part of the tree can be used for a wide range of products, such as fishing nets, cords and rope, mats, containers, cloth, hats, and shoes, and the bark has even been used for elephant saddles. The bark, wood, seeds, piths, and leaves offer great medicinal value and have been used in traditional medicine to cure asthma, dysentery, diarrhea, colic, eye infections, malaria, fatigue, fever, inflammation, ear aches, tumors, kidney and digestive problems, as well as open wounds. Because baobab trees are mostly hollow, people have also used the inside of the trees for all sorts of purposes, making them into shops, bars, stables, a dairy, a bus shelter, prisons, postboxes, burial sites, wells, and even a flush lavatory.
The baobab tree is synonymous with the African landscape. One can find the resilient baobabs surviving in even the most unforgiving landscapes: on rocky outcrops, high on mountains, and deep in deserts. Usually solitary, the trees survive droughts, aggressive elephants, and human contact. Despite their massive size and unusual shape, they rely on a system of hydraulic pressure to stay upright, as the porous wood retains water. The trees have extensive root systems that remain close to the surface. Remarkably immune to destruction, those trying to clear a tract of bushland in Tanzania after World War II used bulldozers, military tanks, and even tried dynamite, but failed to move the largest of the baobab trees.
The first recorded description of a baobab tree was written by Ibn Battuta. Born in 1304 in Tangiers, Battuta traveled throughout Africa and was fascinated by the unique specimen. From then on, travelers have remarked on the extraordinary size and strange form of the trees. David Livingstone's companion, Thomas Baines, wrote that one tree in particular was "10 times the span of my extended arms, or perhaps, nearly 50 feet." David Livingstone also recorded the circumference of several baobabs during his expeditions and even carved his initials into the trees along his routes. One can find traces of others doing the same, including the Green brothers, a pair of Canadian hunters who carved "Green's Expedition 1858, 9″ into a baobab that is still standing in South Africa.
Scientists have not agreed upon an equation to determine a baobab's age by its size. E.R. Swart published his study in 1963 that used carbon dating to determine that a baobab specimen with a radius of 2.28 meters was 1,010 years old. In Malawi, many say that for every meter of circumference, the tree is a hundred years old. The largest tree on record since scientists began a registry in the 1980′s, has a 25 meter circumference and is 33 meters tall. In South Africa, owners of a baobab tree claim that it is the largest in the world, with a circumference of 46.8 meters. While it is difficult to determine exact age without carbon dating, it is clear that these monolithic trees look and feel permanent. The Prussian explorer Friedrich von Humboldt described baobabs as the "oldest organic monuments of our planet."
Baobabs are so much a fixture of the landscape that they were even used in the formal treaty that demarcated the border between Kenya and Tanganyika in 1900. The agreement reads that "on the high bank the boundary goes from the baobab at No 5 past a second baobab to a third baobab."
With such a rich and varied landscape, it is easy to take these behemoth trees for granted. In Malawi, these trees are part of the history of the land, the culture of the people, and add to the beauty and mystery of the African panorama.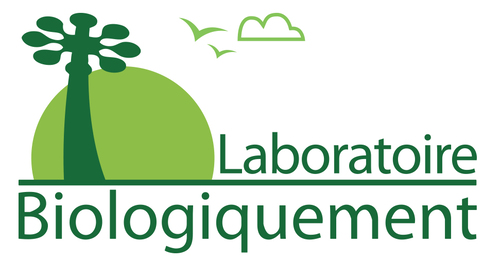 Un avis consommateur, ou avis client, désigne un élément d'appréciations et commentaires donnés par les acheteurs sur un produit ou un service, que ce soit sur un critère particulier ou la globalité de l'offre. Ces opinions reflètent le niveau de satisfaction de la clientèle.
Vous pouvez consulter les avis clients du site du laboratoire Biologiquement en suivant ce lien : avis biologiquement.com
C'est la note que nos clients nous donne actuellement. Merci pour votre confiance !
Consulter les avis et témoignages de satisfaction des clients du laboratoire Biologiquement