Why is the Baobab a magical fruit?
Baobab is a magical fruit! The latest find in the superfood world – outdoing the amazing properties of even the goji berry – and is widely considered to be the king of all superfruits.
The baobab tree is native to Madagasgar, Australia and most famously, Africa where it is known as 'the tree of life'. It is also referred to as dead-rat tree (from the appearance of the fruits), monkey-bread tree (the soft, dry fruit is edible), upside-down tree (the sparse branches resemble roots) and cream of tartar tree!
Baobab is rich in macronutrients, antioxidants, carotenoids, flavonoids, vitamins B2 & 3 and essential minerals. It contains twice as much calcium as milk, ten times the antioxidant level of oranges – as well as three times the vitamin C – and four times as much potassium as bananas. The seed and pulp are also excellent sources of magnesium, thiamin and phosphorous.
The baobab tree has iconic status in mythology. It has been claimed that baobab has been grown since the time of the Great Flood 4000 years ago, however, science dates them as having begun growing 1000 years ago. The bark of the tree is self regenerating and in some parts of Africa, babies are wash in stewed bark to give them strength.
Most parts of the tree can be used. The bark can be used to make rope and the trunk is hollow and can store thousands of gallons of water that can be extracted during drought. It also acts as a home to bats and snakes, and even humans. Famously, a district commissioner in Zambia once set up his office inside a baobab tree and a tree still standing in Western Australia was used to imprison Aboriginal convicts in the 1890s.
Baobab is a sticky powdery fruit encased in a hard outer shell. It has a taste similar to citrus and sherbert. In its native counties, baobab is used in a variety of ways, most often the seeds are roasted to make coffee and the fruit mixed with water to form lemonade or made into a jam that has a tart flavor, like lemon curd and a gritty texture like pear. The leaves can be eaten as relish or soup and the seeds used to produce edible oil which is also used in the cosmetic and pharmaceutical industries.
Baobab is not an easily edible fruit in its natural state. Along with the difficulty of shipping, this means that baobab is most often found in Europe already powdered, ready to be used as a superfood addition to smoothies and juices or as an ingredient in raw or cooked dishes.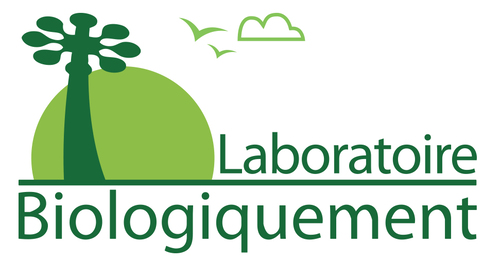 Un avis consommateur, ou avis client, désigne un élément d'appréciations et commentaires donnés par les acheteurs sur un produit ou un service, que ce soit sur un critère particulier ou la globalité de l'offre. Ces opinions reflètent le niveau de satisfaction de la clientèle.
Vous pouvez consulter les avis clients du site du laboratoire Biologiquement en suivant ce lien : avis biologiquement.com
C'est la note que nos clients nous donne actuellement. Merci pour votre confiance !
Consulter les avis et témoignages de satisfaction des clients du laboratoire Biologiquement